We are currently looking for an experienced nail technician to join our salon family. If you are friendly, talented, love people and love what you do, call now! We have the clients, we need You!
Call 410-939-0969 and ask for Christine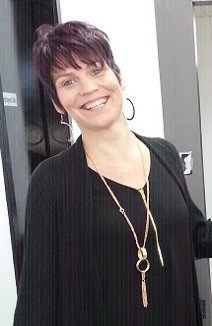 THE SALON that's about you, literally, is the place that's about you.
While we regard one another as family, we are all motivated to make each and every client have an experience that makes them feel pampered, informed, up-to-date, and most of all, beautiful.
About us
Our Staff consists of salon and spa professionals with years of experience in all aspects of the beauty industry. Our aim is to make you look beautiful and feel beautiful every time you visit.
Customer Service is a top priority in our salon! Stop in for a friendly tour.
Our reception staffers Whitney and Donna will be happy to help you.
Our Esthetician Anny, specializes in facials and spa body treatments for men and women, as well as facial and body waxing. We also have Wendy, an Esthetician who specializes in facials and skincare, with a special focus on teen skincare, and who is also a certified XTreme Lash Stylist.
Our Massage Therapists Sheryl, Leo, and Stephanie offer a variety of massages to suit your every need. See our "Services" Page to check out your options, or call for more information.
Yes, we offer Couples and Doubles massages!
Our Nail Technicians Pam and Kimberly specialize in natural nails, including Gelish and Shellac manicures.
Our Stylists Natalie, Sara, Roberta, Michelle, and Kimberly are experienced in all aspects of hair colour, customized cuts, and texturizing services.
For Special Offers and Surprises, see our "Specials" page, and always "Like" us on Facebook to get exclusive offers first!!
We know that getting your hairstyle just right is a personal preference, and we welcome you to try every stylist at THE SALON until you find the right fit. We work as a team, and your satisfaction is our priority.
Whether it's your first time, or one of many visits, we want you to leave feeling pampered and looking forward to your next visit!

Thank you for visiting! We look forward to meeting you.
What people are saying...these are real reviews from real clients.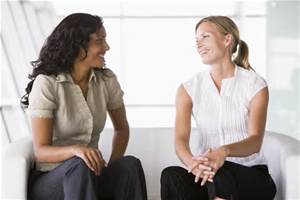 March 30, 2017
I LOVE this salon. The women here are the heart of what this industry strives to deliver which is taking care of and feeling good about yourself. They have created a spectacular judge free zone with such an inviting atmosphere. They truly live up to their name of the salon thats about you with pure genuine quality.
B. Dirusso
Ladies (and Gentlemen) of Harford County you have a gem in your midst. On 4/2/16 I visited from out of town and went along with my sister for her appointment with Roberta at The Salon. I ended up having my hair cut and styled. The hair cut is one of the best I have ever had as was the styling. I rarely like the styling so that was great fun. I am sure all the stylists are very good. For me, Roberta was fantastic. The facility is lovely.
Barbara B.
"My first visit"
I feel like myself again! Thanks to the magic of Deena,
I am a new woman. She is wonderful! She was able to correct (3) terrible haircuts from (3) different salons.
I am so happy to have found your lovely salon, your staff is professional as well as warm and friendly. Thank you so much!
With my warm regards,
Joanne A.

Best facial EVER! I go here to get my hair done by Dina which is always amazing! But I decided to get a facial this time & it was perfect! I tend to worry about facials because I have sensative skin & worry about breaking out. But it was all natural products and Wendy explained what would be good for my skin type and how to improve my skin. Very relaxing and my skin feels amazing! I will be coming back for sure! Thanks Wendy!
Sam C.
Sarah Ashley is wonderful, and my hair looks great! The Salon is beautiful inside, and clients are treated to complimentary desserts, coffees, teas, and wine. The staff could not be nicer. Not only did I receive a great cut and color, but it was a relaxing, spa-like experience!
Ryan F.
Went in on a whim. Visiting family & salon was in walking distance. I had my hair colored by Sarah. My red color looks awesome. Salon is new & inside looks great.
Everyone was nice & professional.
Valerie A.
I had recently had a facial at The Salon and I was impressed by the salon facility and the staff. Every thing and every one was so nice. I hope to return in the near future!
Carolyn F. 10/31/16

Very professional and super customer service in both the salon and spa. Clean, comfortable waiting areas in both also.
Wayne T. 11/08/16
Came in today for a facial & body wrap.....Most Wonderful experience I have ever had!!!!!!! The staff is Amazing!!!!!!!
Michele K. 11/25/16
Lovely Salon in town. Pretty busy so you need to book ahead of time. I had a party to go to and they squeezed me in. I sat in the waiting room, enjoyed some Chai latte while waiting. Very comfortable setting. They are very accommodating. My stylist is Michelle, she is a wonderful stylist and professional. It's a bit pricey, but I'm worth it! I have a lot of hair and it usually takes several hours to cut and color, so I'm used to that. They had little cakes and muffins to snack on while waiting. They just opened/finished their spa upstairs. Can't wait to try that!! Thanks Girls!
Gail C. 12/05/16
Our Hours:
Monday Closed
Tuesday 11am-8pm
Wednesday 11am-8pm
Thursday 9am-6pm
Friday 10am-6pm
Saturday 10am-3pm